Home Page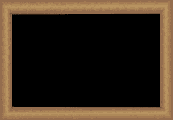 Welcome HLHS students!
Biology I

We will begin Unit 6 - Genetics. The vocabulary quiz will be Tuesday, 2/14 and the Unit Test is Wednesday, 2/15. Please refer to your curriculum guide for major topics/concepts that will be covered for each unit.

Monday - Incomplete Dominance, Co-Dominance and Sex-Linked Traits - Notes/Discussion and Punnett Square Practice

Tuesday- Genetics Vocabulary quiz (15 words given 2/9). Student centers to review for Genetics test.

Wednesday- Genetics Test. RLC- Discussion questions or prompt.

Thursday- DNA/RNA structure and replication- Build a DNA model

Friday - Transcription and Translation - Notes/discussion, Q&A session.

Remember to click on the presentations tab to view any powerpoint for any unit covered in Biology I.
Please sign up for my Remind 101. Text @e00447 to 81010.
Tutoring is offered after school Monday and Wednesday until 4:00. All make up tests must be arranged for mornings (7:00 am before 1st block begins) or after school.