Home Page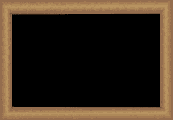 Welcome HLHS students!
Biology I

We will begin our unit on The Cell Cycle, Mitosis and Meiosis 2/11/18. The Unit Test is Wednesday, Februay 20. Please study and review daily. This covers Chapter 11 and Section 4 in Chapter 12 of your textbook. Extra Credit Project is due by 2/25/19.

Monday - Student Holiday

Tuesday- Review Centers on The Cell Cycle, Mitosis and Meiosis

Wednesday- Unit Test on The Cell Cycle, Mitosis and Meiosis

Thursday- Review on Lab Safety, Scientific Method, and Identifying Variable -Preparing for CASE 21.

Friday - Review for CASE 21 - Online Lessons @ Pearsonrealize.com and Kahoot review game.

Remember you can click on the presentations tab to view any powerpoint for any unit covered in Biology I.
Please sign up for my Remind 101. Text @gc7hggd to 81010.
Tutoring is offered after school Monday and Wednesday from 3:15 until 4:00 (Room F12 on Wednesdays, Room F8 on Monday). All make up tests must be arranged for mornings (7:00 am before 1st block begins) or after school on Mon, Wed, Thurs or Fri.