Home Page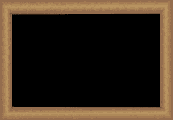 Welcome HLHS students!
Biology I

We will begin our unit on Biochemistry 1/22/18. The Unit Test is Friday 1/26/18. Please study and review daily.

Monday - Discuss/notes on characteristics of living things, atomic structure and bonds.

Tuesday- Amoeba Sisters video properties of water. Interactive notebook activity on property of water. Students will research properties of water and interpret the pH scale.

Wednesday- Macromolecules - Carbohydrates, Lipids, Proteins, and Nucleic Acids. Discuss the functions, elements, structure and monomers of each.

Thursday- Enzymes and Chemical Reactions - Color code how an enzyme works, identify active site, activation energy and factors that effect how enzymes function. Review game to prepare for test.

Friday - Unit Test on Biochemistry. After test, students will read an article from izzit.org and answer discussion questions.

Remember you can click on the presentations tab to view any powerpoint for any unit covered in Biology I.
Please sign up for my Remind 101. Text @ to 81010.
Tutoring is offered after school Monday and Wednesday from 3:15 until 4:00 (Room F12 on Wednesdays, Room F8 on Monday). All make up tests must be arranged for mornings (7:00 am before 1st block begins) or after school on Mon, Wed, Thurs or Fri.