Home Page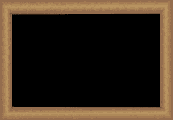 Welcome HLHS students!
Biology I

We will begin our unit on Energy, Photosynthesis and Cellular Respiration on 8/24. This is Chapter 4 in your textbook. At the end of this Unit you should be able to recognize the importance of ATP, identify energy sources used by organisms, describe the process of photosynthesis and describe the process of Cellular Respiration.

Monday - Overview of photosynthesis and Cellular Respiration - Discussion/notes, video clip and label and coloring packet on chloroplast and mitochondria.

Tuesday- Amoeba Sisters video on Photosynthesis with guided worksheet. Lab on Exercise and Cellular Respiration.

Wednesday- Unit Test on Photosynthesis and Cellular Respiration

Thursday- The Cell Cycle and Mitosis - Discussion/notes. Create a foldable on Mitosis.

Friday - Cell regulation and Cancer - Discussion/notes. Cancer research using the laptops

Remember you can click on the presentations tab to view any powerpoint for any unit covered in Biology I.
Please sign up for my Remind 101. Text @e00447 to 81010.
Tutoring is offered after school Monday and Wednesday from 3:15 until 4:00. All make up tests must be arranged for mornings (7:00 am before 1st block begins) or after school on Mon, Wed, Thurs or Fri.